Thanks to the technical knowledge and innovative materials that are available to us today, we can abstain from using aluminium to make tea light cups. By greatly simplifying previous production methods, Cup Candle developed one of world's most innovative manufacturing processes in the candle industry.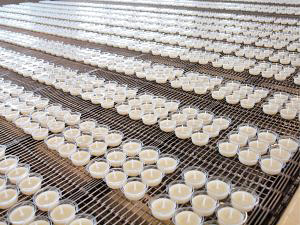 The new manu-
facturing process
•••
The patented manufacturing process has considerable environ­mental and economic benefits. Using Thermoforming allows for a highly efficient production method and a considera­ble reduction in energy consumption. Production and ingredients comply with RAL standards.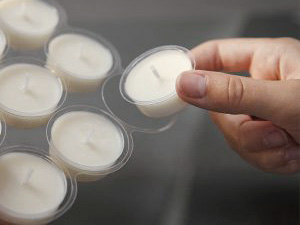 The click and light
technology
•••
The Click and Light Technology greatly simplifies manufacturing and handling of the new tea lights. They are supplied in 'candle magazines' similar to blisters. The tea light can easily be clicked out of its pre-punched holder, keeping the tea light in a neat and pristine condition prior to use.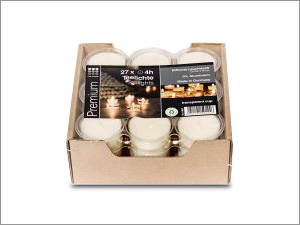 The tea light magazines are delivered in flow-pack packaging which provides our customers with the ability of individual labelling and branding. In addition, we offer premium Tray Packaging.